Online Loan Application
North Georgia Financial - Cornelia, GA | Phone: (706) 778-2249
Apply Online Now for Your Loan!
We offer Fast Approval of your loan – very often, same-day loan approval. Complete our online loan application and you will be first in line for your loan approval.
Our family wants to serve your family with any personal or business loan you need. We are your local North GA loan company, conveniently located in Cornelia, GA.
We appreciate you choosing North Georgia Financial as your loan company!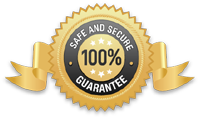 Note: All loans must be secured by collateral. Loan approvals are based on your credit and your collateral. 
North GA Financial
792 N Main Street - Cornelia, GA 30531
Phone: (706) 778-2249 | www.NorthGAFinancial.com
NMLS #2033336